Joda, det er liv her hos meg og. Har vert stille som vanlig fra meg da jeg har hatt lite som har vert noe å skrive om. Nå er jeg mitt i oppdatering av bad, og skal snart flytte ut i 4 uker, of stresser med alt som skal gjøres.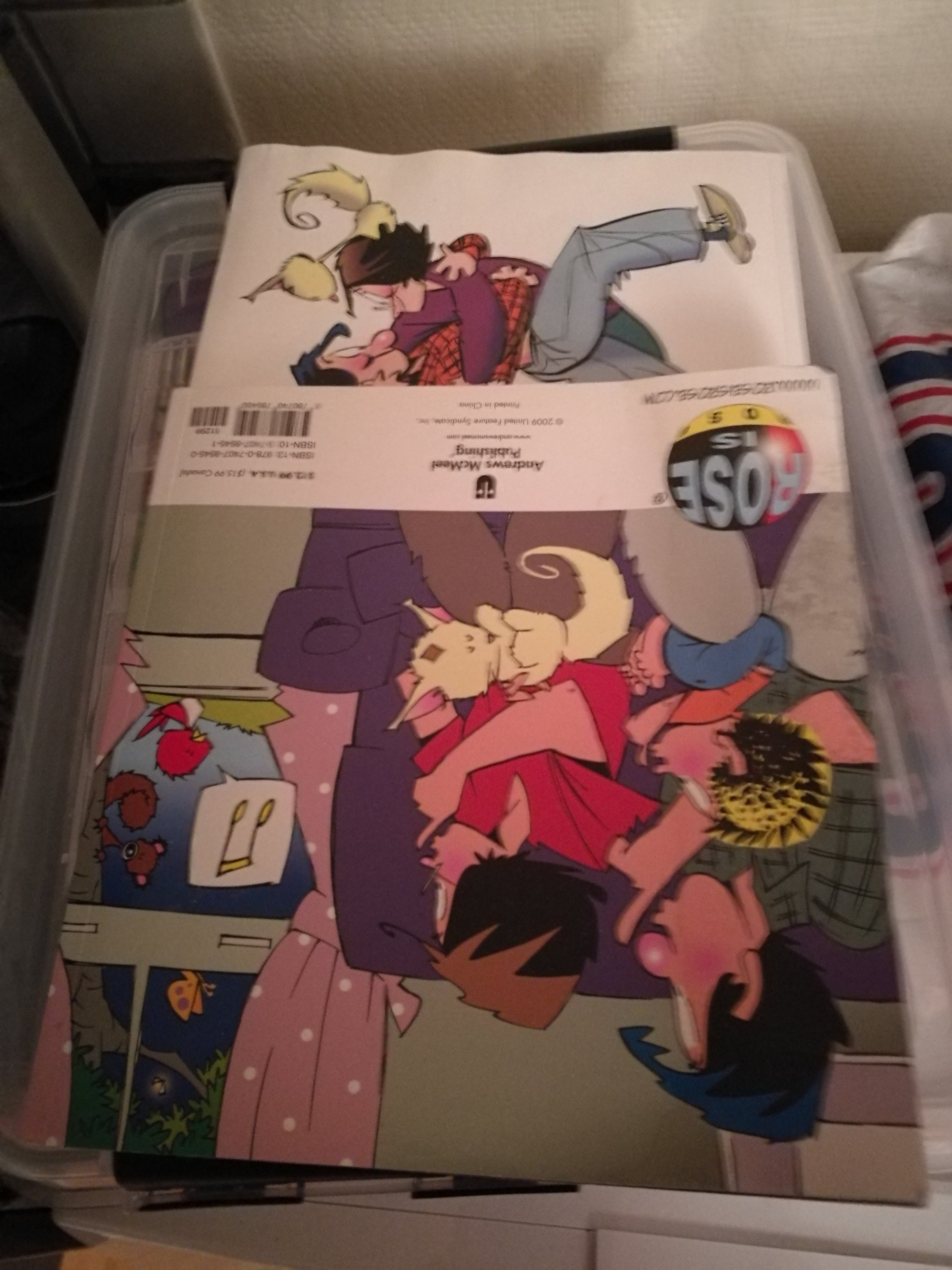 Men… Litt juleplanlegging har jeg skvisa inn, så i boksen her er det…?
Jupp, under de to tegnerserie bøkene er det julekalender gaver, fant ut at det var best å ikke vise hva som var inni der tross alt! Så når bad og alt er ferdig, da blir det innpakking av kalender for eventuelt overlevering i sommer.